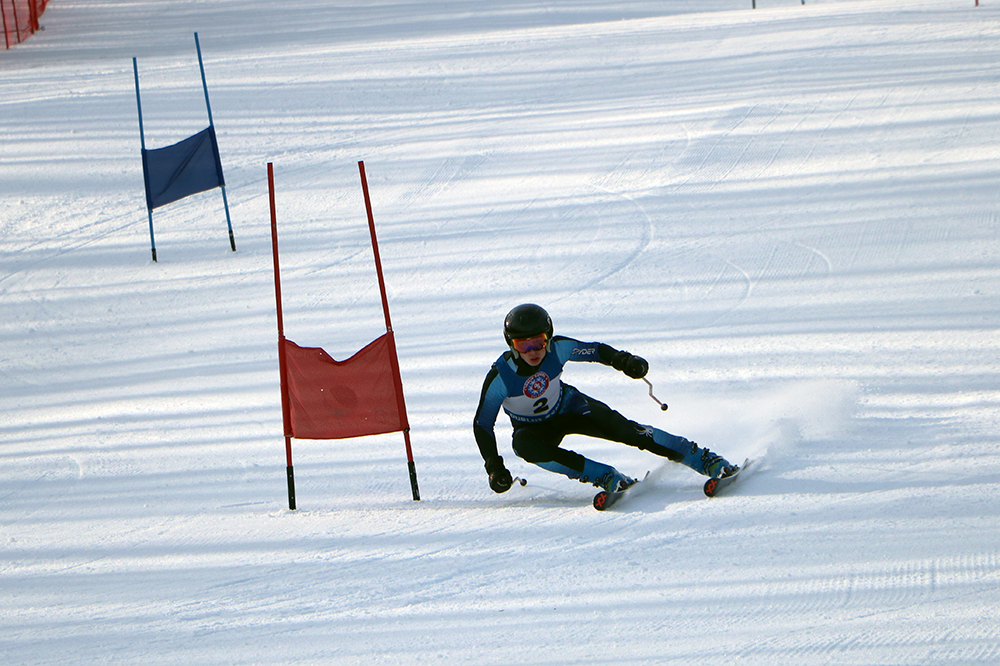 In the third NEPSAC Qualifier race, Dublin School athletes competed against skiers from Vermont Academy, Kimball Union Academy, and Cardigan Mountain School at Okemo Mountain. Preparation and training paid off with outstanding results.
Dublin Wildcat's Mya Kerwin won both girls runs with an overall first place finish. Mya was followed by Ann Ratta in 7th place, Laura Coffin in 9th place, Faith Lewis in 11th and Madeleine Pelissier in 13th.
For the Dublin boys, Silas Howe soundly won both runs with a 3.82 second lead over the next finisher. Silas was followed by Reed Brencher in 4th, Sean Brown in 5th, Nick Runyon in 12th, Colin Brown in 14th, Henry Leuttgen in 17th, Phillip Simons in 19th, Eric Freeman in 22nd, John Stevens in 23rd, Adam Sieswerda in 25th, and Calvin Morison in 26th. Two Dublin skiers, Syan Malty and Pearse OBrien did not start.
Overall combined results for the schools showed Dublin School was in first place followed by Kimball Union Academy in second, Vermont Academy in third and Cardigan in fourth.
Difficult conditions caused several holds on the course however, all Dublin skiers successfully completed both runs.